Agency Perspectives
Optimize Your B2B Marketing Automation Services

Establishing a Strong Foundation for Your B2B Clients
Are you setting your B2B clients up for marketing automation success? By taking just a few easy steps, you can ensure they'll get the most out of the platform from day one.
In this issue of Agency Perspectives, you'll learn:
How to help your clients identify and acquire qualified leads every day
Best practices for nurturing and communicating with leads
Tips for educating your clients' sales reps on marketing automation
---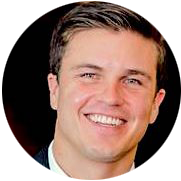 "There is a very simple process for creating a core foundation that will prepare your clients for the greatness that marketing automation has to offer."
What is 'Agency Perspectives'?
Agency Perspectives lets you hear directly from other agencies about how they are using marketing automation to create higher value relationships, build monthly recurring revenue, and prove value to clients. It's available exclusively from SharpSpring. Contact us if you'd like to share your expertise as an author.