Agency Perspectives
Mission Possible: Quality Content Marketing
Boost Your Content Marketing Strategy With Marketing Automation and Social Media
Just 5% of the total content produced generated 90% of the consumer engagement, meaning that 19 out of 20 pieces of content marketing have little if any impact. - Beckon
Content pollution is real. We're producing more than ever, but quality of content marketing has slipped. Are you part of the problem?
In this issue of Agency Perspectives, you'll learn:
How to develop content your target audience actually wants
Tips on sharing and distributing content across relevant channels
How to use marketing automation to optimize your content
---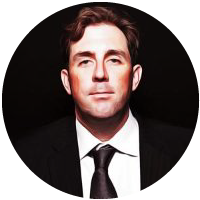 "What the 'content fatigue' discussion should tell us is that, more than anything else, we need to focus on making better content. Not less, not more—just better."
What is 'Agency Perspectives'?
Agency Perspectives lets you hear directly from other agencies about how they are using marketing automation to create higher value relationships, build monthly recurring revenue, and prove value to clients. It's available exclusively from SharpSpring. Contact us if you'd like to share your expertise as an author.