Blog Builder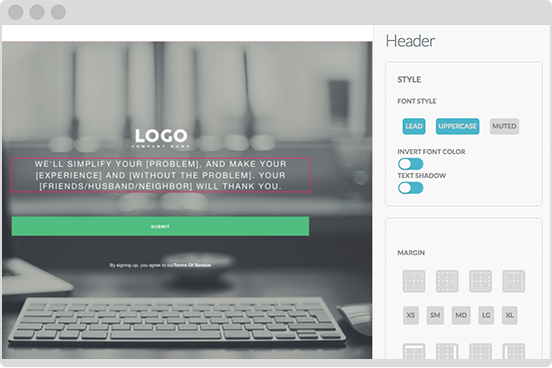 Point-and-Click WYSIWYG Editor
Building a blog shouldn't take a computer science degree. The intuitive, point-and-click editor makes it easy to create your blog without knowing HTML or needing to mess with your website.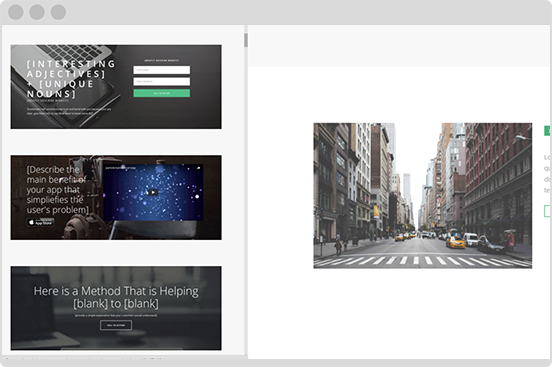 Choose from a library of responsive index and content page templates and then make them your own to get up and publishing in minutes.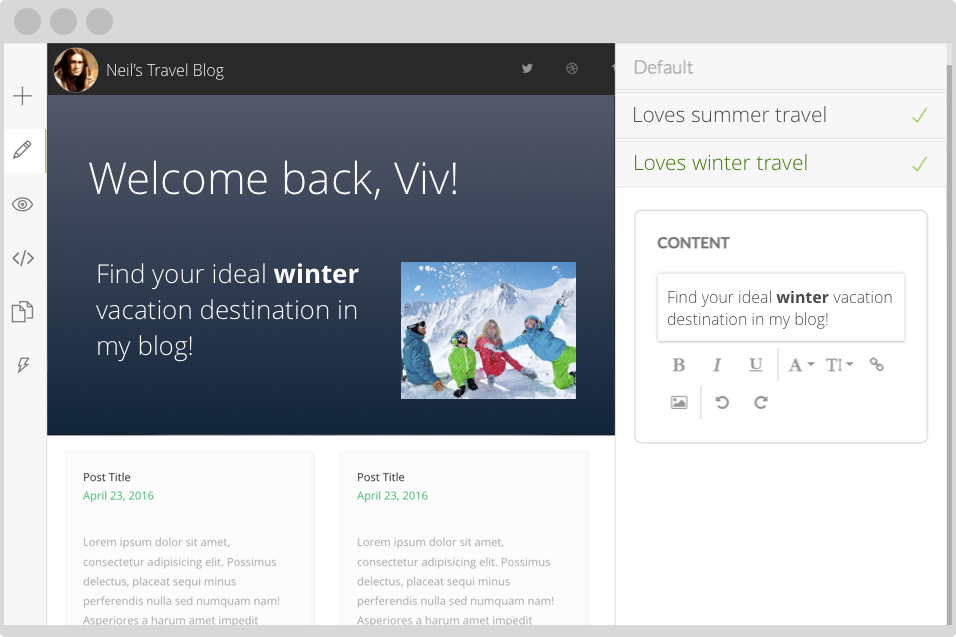 Engage your blog visitors and subscribers with content designed just for them, without the need for a developer. Simply right-click to swap out images, text and other CTAs, so that your blog index page resonates with multiple audiences based on who they are, what they like, and their behaviors.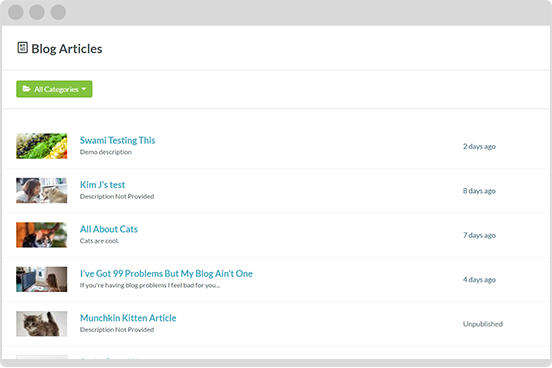 Creating new articles is a snap. Drop in your content, assign an author and category, and then publish immediately or schedule it to post for future date and time.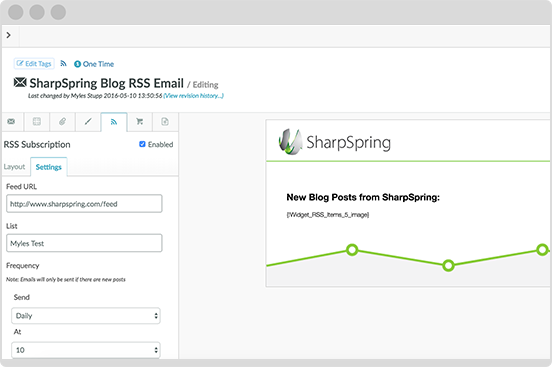 Keep your subscribers up to date on your latest content. Automatically email blog posts to a list at daily, weekly or monthly intervals. Choose to include a thumbnail, title, date or other variables.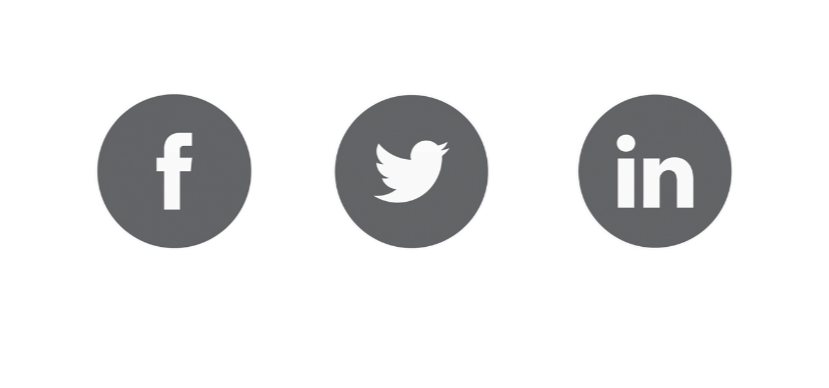 Amplify your message via social media. A social sharing widget embedded in every post makes it easy for your viewers to share your content.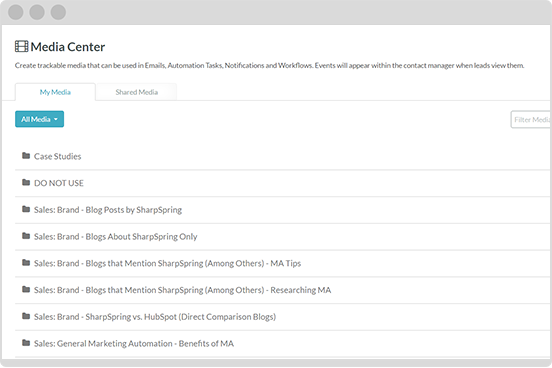 Fully Integrated with SharpSpring
SharpSpring tracking code is automatically embedded in pages to capture every visit. Easily add media center links that allow you to track visits to external resources – say a YouTube video – and then trigger automated notifications and workflows. Drop in and edit SharpSpring forms without leaving the page.