Landing Page Builder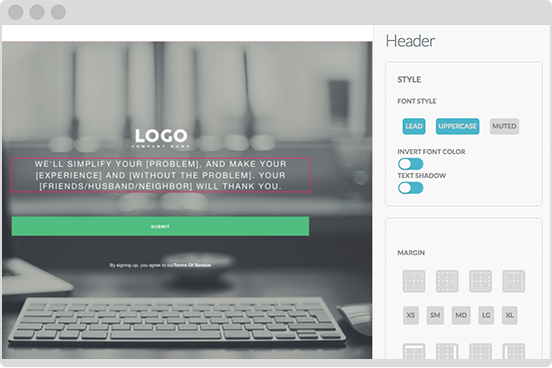 Point-and-Click WYSIWYG Editor
Start capturing leads quickly. The intuitive WYSIWYG interface allows you to point and click your way to create great-looking pages in minutes – no coding needed. Choose your layout and components, add a form, and you're ready.
Dynamic Content Made Easy
Engage your visitors with content designed just for them, without the need for a developer. Simply right-click to swap out images, headlines and body text. Build a single page that resonates with multiple audiences based on who they are, what they like, and their behaviors.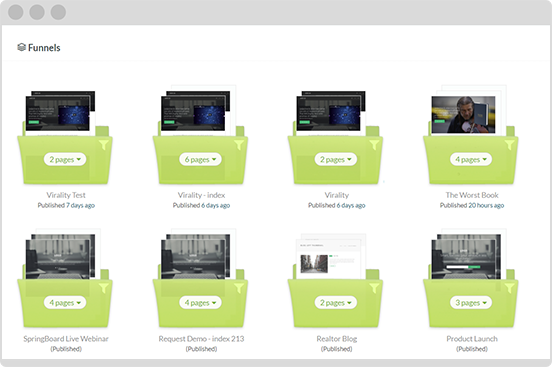 Go beyond basic landing pages. Create a series of linked pages designed to funnel visitors and prospects and transform them into leads. Build your own funnel, or choose dozens of pre-designed funnel templates tailored to seven categories of common business needs.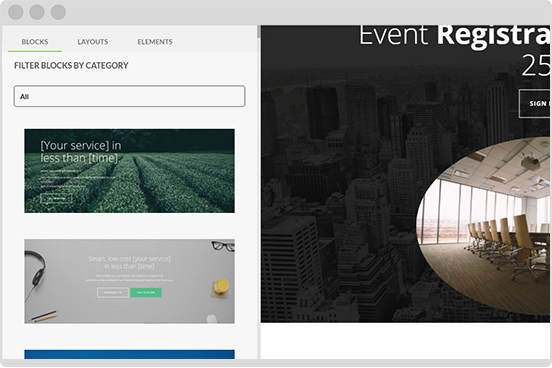 Library of Designs and Responsive Templates
Choose from dozens of responsive layouts designed to look great on any device. Build your page from scratch or drop in on one of 100s of beautifully designed, pre-built content blocks that you can make your own.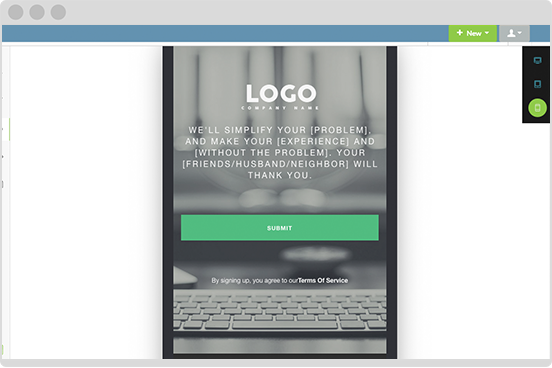 Toggle between tablet and mobile views to see how your design will look for visitors on the go. Hide content blocks on mobile devices with just a click.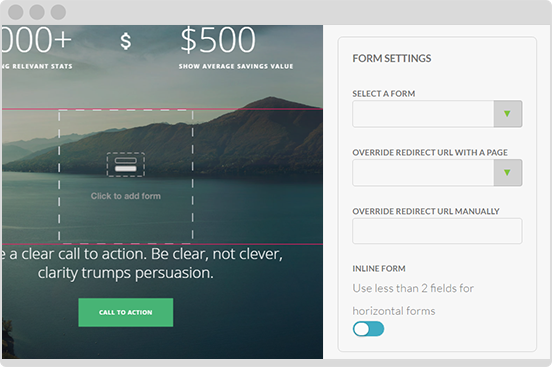 Fully Integrated with SharpSpring
SharpSpring tracking code is automatically embedded in pages to capture every visit. Easily add media center links that allow you to track visits to external resources – say a YouTube video – and then trigger automated notifications and workflows. Drop in and edit SharpSpring forms without leaving the page.